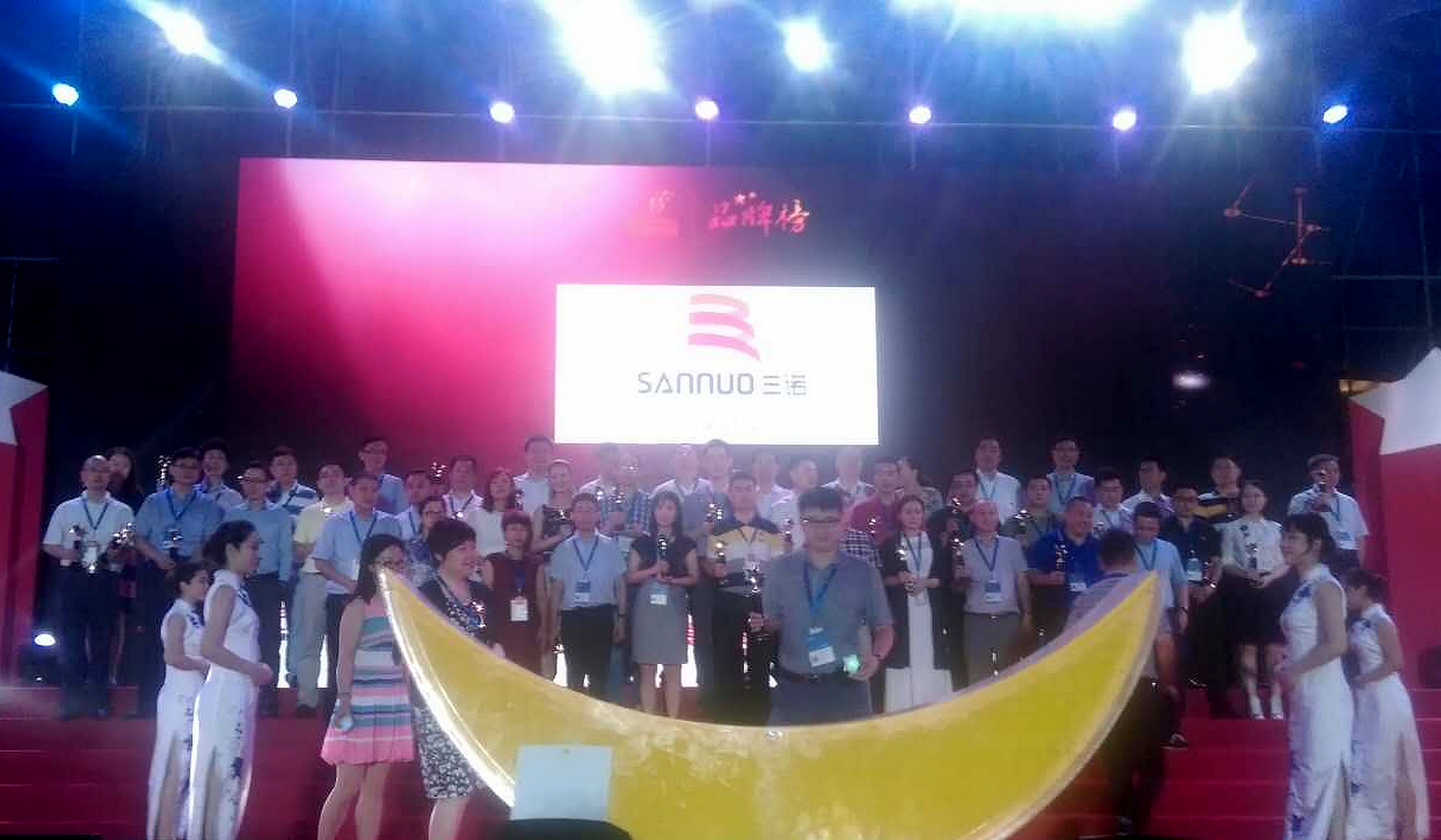 SINOCARE WAS LISTED IN THE HEALTH CHINA BRAND LIST AS THE ONLY COMPANY RECOGNIZED FOR A SINGLE PRODUCT
Sinocare was listed in the Health China Brand List as the only company recognized for a single product.
On the evening of August 10, 2015, at the CPEO Summit 2015 Health China Brand List Awards Ceremony, Sinocare won the 2015 Health China Brand home medical equipment brand, with only three nationwide companies awarded with such a title.
2015 Health China Brand List had 26 categories with 195 brands on the candidate list and 78 brands on the final list in the end. The home medical equipment was a new category of Health China Brand List. A total of three companies won this award. Sinocare was the only one awarded for a single product glucose meter.
The Health China Brand List evaluation system used 4D-BES brand evaluation system, which is a scientific, systematic and authoritative drug value evaluation system combined with the characteristics of Chinese medicine. It was established based on the world's most authoritative value assessment system, Interdbrand and the World Brand Laboratory's brand value evaluation system. This system evaluates overall brand value in four dimensions: brand benchmark, brand strength, brand trust and brand influence.
At present, Sinocare is the first in China's blood glucose meter retail market share and online sales as well as the online search. According to a survey conducted by the China Drug Store Magazine, in Chinese pharmacies, Sinocare takes a large lead over other blood glucose meter products with the consumer named purchase rate at 40.04% (with the second highest rate at 18.17%).
Sinocare will continue to focus on research and development, production and sales of high-quality blood glucose meters to provide consumers with good products and improved services, and to become a blood glucose meter expert from blood glucose meter promoter. While helping diabetic patients measure their blood glucose and attain accurate test results, Sinocare also provides further instruction after the measurement to enhance the level of self-management of diabetic patients and enable them to obtain higher quality of lives.